Equipment advice and assessments

An appointment is necessary to come and see our Occupational Therapist who can complete an assessment and advise the right kind of equipment to keep you safe, comfortable, and independent at home.
Our display of products includes:
chairs
beds
kitchen aids
level access showers
bathing aids
toilets
stairlifts
hoists
trolleys and walkers
scooters
transit & electric wheelchairs
personal care
---
Wheelchair hire
We are pleased to be able to offer a wheelchair hire service. Click here for more information.
Christmas offer
Only £20 to hire a wheelchair from Friday 21st December 2018 – Friday 4th January 2019. Give us a call on 01380 871007 to reserve a wheelchair today.
---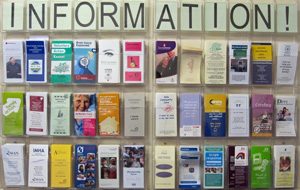 Benefits advice
We have a part-time disabilities benefits advisor who can help with benefit checks, filling in forms, appeals, or general disabilities benefits advice. Phone 01380 871007 to speak to Sheila about how she can help.
Update 26/11/18 – Sheila is now fully booked until the new year. She will be taking new clients again from the 3rd January 2019.
---
Accessible holidays
Information regarding holidays both in the UK and abroad can be posted to you.