Dr Anthony Clarke – President
Dr Anthony Clarke is a founder member and the President of the ILC. He spent 30 years as a Consultant in Rheumatology and Rehabilitation (R&R) at the Royal National Hospital for Rheumatic Diseases (RNHRD) in Bath. He is the first Past President of the British Society of Rehabilitation Medicine and was, for over a decade, Civil Consultant in R&R to the Royal Air Force.
He was Director of Rehabilitation at the RHHRD and was responsible for the opening of the Bath Head Injury Unit, which had taken patients with complex traumatic brain injury from all over England and Wales. He was also interested in community rehabilitation and worked with North Wiltshire District and Bath and North East Somerset Councils to cut down the bureaucracy when getting newly disabled people back to their homes or suitable alternative. One of the results was the ILC.
He retired from the RNHRD after 30 years but became a Councillor in Bath, finally sort-of retiring after 12 years and has more time for tending the garden and keeping an eye on the bee hives. He still offers advice when needed.
---
Professor Nigel Harris – Chair
Nigel Harris has spent much of his career developing technology to support people with cognitive and physical disabilities.  He is currently a visiting Professor at the Universities of Bath and West of England.
His previous role was Director of Innovation and Growth at the West of England Academic Health Science Network. Prior to this, Nigel was Chief Executive of the charity Designability. The charity works to transform the lives of people with health problems and disabilities, through the creation of creating life-changing enabling technologies.  It is through this work that he developed a passion for the importance of person centered design in developing new technologies.
Nigel's professional background is as a Clinical Scientist and he has over 25 years' experience of working in Medical Physics.
---
John Hurn – Buildings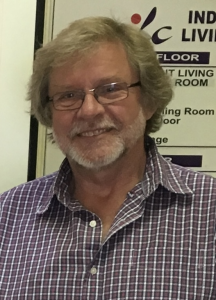 John is a mechanical engineer who joined the ILC in 2015 as our Buildings Trustee. 30 years ago he started two companies – one in engineering baggage handling systems at airports, and one doing listed building works and barn conversions. Prior to this, John spent 12 years travelling throughout the world on engineering projects.
John is currently working on local building projects, and enjoying his time as a Grandfather.
---
Alan Veasey – Treasurer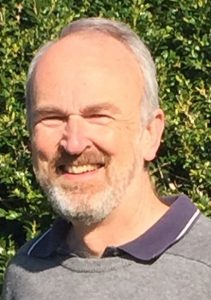 Alan Veasey is a qualified accountant who joined the ILC as Treasurer in March 2021. He has wide financial experience having worked in practice and in private and public sector organisations including haulage, high power semi-conductors, construction, IT, fast moving consumer goods, NHS, Ambulance Services, Cancer Drugs Fund, BaNES and Wiltshire Clinical Commissioning Groups, and several charities as well as running his own company.
As a Christian he is involved in a local church. He is married with two adult sons and enjoys walking, reading, relaxing near the coast, and an occasional full English breakfast.
---
Dr Jeremy Bradbrooke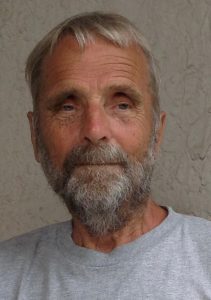 I trained in medicine at the London Hospital and was in General Medical Practice for over 40 years in England and Canada. I was a GP in Trowbridge for 30 years, and Medical Officer and President of the Red Cross in Wiltshire for at least 30 years. I have been a Trustee of the ILC since the 1990s and was also a Trustee of Carer Support Wiltshire for many years.
We live on the canal in Hilperton Marsh and walk our Jack Russell Terrier along the tow path. I also paddle a dinghy on the canal. Next year I shall be a Great Grandfather for the second time.
---
Liz Jeggo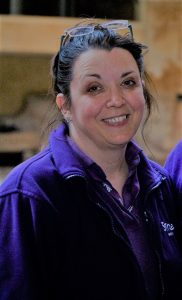 I have worked as a Stroke Coordinator for the Stroke Association in BANES working with the RUH, St Martins, and in the community, for 23 years. It's a job that brings new people and new experiences every day .
As a Trustee I have enjoyed being part of a team who truly care within a charity that is able to help people at a stage in their life where some professional friendly advice can make all the difference to their day to day lives.
---
Janey Hillier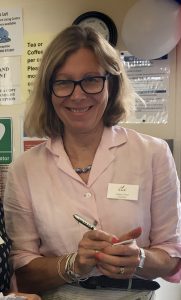 I'm a retired occupational Therapist and amongst my many roles I worked for the ILC for 3 years. I believe strongly that everyone should be given the opportunity to live healthily and as independent as possible in their own home. I have had a variety of roles including, Social Services, Wheelchair Services and an Advice and Assessment team within Social Services.
I live a full life enjoying tennis, gardening, cooking, cycling, and being a grandmother.
---
Eric Clifford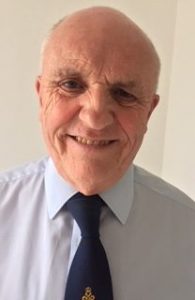 Eric, our Company Secretary, has enjoyed a career in business undertaking accounting and company secretarial roles.
From an early age Eric has been involved in numbers, having been invited as a 7 year old to recite the 13X table to the 11 year olds at his primary school.
Eric now enjoys walking, swimming, babysitting his granddaughter, and country pursuits, and is keen to assist in the work of charities within the village of Semington where he now resides with his wife.
---
Simon Truelove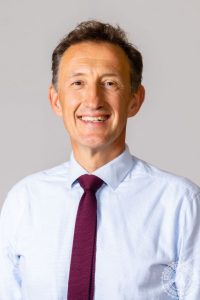 Simon has spent the whole of his working career in the NHS having started as a trainee accountant with Bristol and Weston Health Authority in 1989. He qualified as a Chartered Accountant in 1995 and secured his first Finance Director job in 2002. He has worked in a range of organisations including Commissioning Organisations, Ambulance Trusts and integrated health and social care providers.
His current role is the Finance Director and Deputy Chief Executive of the Avon and Wiltshire Mental Health Partnership NHS Trust which he started in September 2016. Not only is he the statutory financial officer for the Trust, he is also the director responsible for IT, Health and Safety, procurement, risk management and business information. Simon is passionate about the NHS and other public services and particularly supports the empowerment of his teams to deliver the best they can in order to transform the services that they support.
Outside work he is a keen cyclist and is married with 3 children.
---
David Trethewey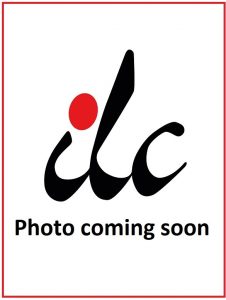 Bio coming soon.